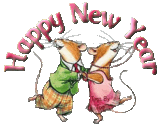 Thank you everyone for making me smile when I open my mailbox! It means so much to me! :D
*Favorite Types of Food: Italian, Mexican, Chinese, Greek, Indian, American & "Fusion" type foods.
*Favorite Fast Food Restaurants: Buffalo Wild Wings, Panda Express, Pizza Hut, Olive Garden & Sonic
*Favorite cookies: white chocolate & macadamia nut, oatmeal & raisin, chocolate chip & walnut, peanut butter
*Favorite candy: Almond Joy, Heath Bars & Twix
*Favorite scent: Vanilla, Gardenia & Lavender
*Favorite Arts & Crafts:
*Painting & Mixed media *ATCs *photography *Pocket Letters *Junk Journals *Art Journals *scrap booking *jewelry making *ceramics *mosaics *sewing *up-cycling & altering found objects
*Favorite Styles and Genres: *Folk Art *Shabby Chic *Whimsical *Steampunk
*Favorite colors: I Love the color BLUE and all shades and hues, from purples to blue-violet to cobalt blue to turquoise! One of my favorite shades of blue is Periwinkle! love love love! I also love Cobalt blue color glass.
*Favorite things to collect: salt & pepper shakers (unusual and/or antique) tea cups & saucers and tea pots, antique and vintage advertisements, jewelry pieces, children's books and small toys bits of broken ceramic and china and glass , jewelry beads, etc for using in my mosaics, .
*Favorite books: science fiction, fantasy, self-help, spiritual, art books & DIY... 1st edition, antique/vintage children's books. (See my "favorite books" below for a longer list)
*Favorite music: Pink Floyd, Led Zeppelin, Rolling Stones, The Beatles, Aerosmith.. (classic rock & roll) (See my "favorite music" below for a longer list)
*Favorite Sports Teams: The Denver Broncos, The Phoenix Suns and The Chicago Cubs
*Favorite animals: cats (domestic and wild) giraffes, monkeys, horses, elephants & birds
*Favorite time of year: Spring
*Favorite time of day: morning
*Favorite Stores: Pier 1 Imports, Bed Bath & Beyond, Crate & Barrel, Michaels, Hobby Lobby & Joanne's
Tea or Coffee? BOTH!
Shirt size? Medium
Grandchildren: Yes! I have a darling sweet little grandson. His name is Jaxon and he is just three and a half years old :)
Anything else my swap partner should know: thoughtfulness is key. When someone takes the time to make me smile and goes above and beyond... It's what I strive for and it's nice to receive the same from my partners
Merry Christmas and happy swapping! 😊