Hello everyone!
The most memorable moments come in the smallest of formats - a postcard! I appreciate every single piece of mail I receive, and I let each of my partners know what I like about each swap they send me. Every single card I receive is a small miracle. Given the limitations of the rating system on Swap-Bot, however, I wish to use this space to give a special thanks to my partners who sent me the postcards below that I absolutely adore. Thank you to the moon and back! A special thanks to Swap-Bot Coordinator HappyMom for showing me how to post images to my profile.
Black & White PC Swap By NJBird.
There is no PC quite like this one in my collection. The lovely vintage postage stamps and the sentiments you expressed were greatly appreciated!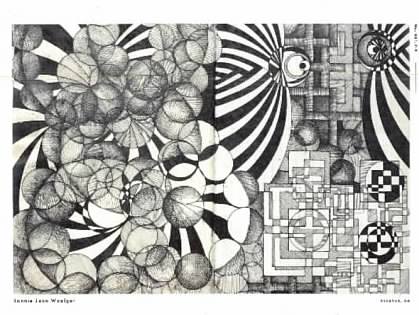 .
Words Only PC Swap By SoberMermaid3.
I love love love this PC! I haven't stopped laughing since I received it. Thank you also for the message you wrote. I loved that the entire writing space was filled to the brim with loveliness! I'm a total Fruit Loop and I'm proud of it!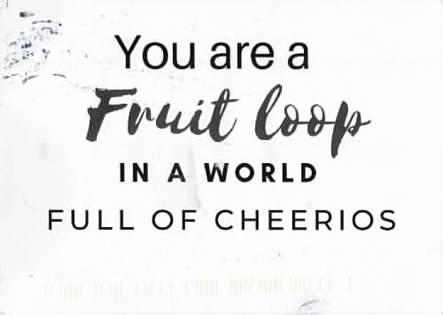 ---
---
QUOTES I LIVE BY
"Instead of looking for love, give it; constantly renew it in yourself and you will always feel its presence within you. It will always be there smiling at you, gazing on you kindly." ~ Omraam Mikhael Aivanhov
"Strive each day to make your life purer, richer, and more luminous. You will subtly and imperceptibly lead all of creation heavenward." ~ Omraam Mikhael Aivanhov
2022-05-12 Hello Everyone. Each and every one of my swaps has been mailed from the post office, all on time. If you have not already done so, kindly rate my swaps. If for some reason I sent you the wrong thing OR if you do not receive the swap, kindly send me a private message and I will make it right. Thank you so very much! Peace and good will to you all! Vita Lynné
---
There is so much to look forward to as this year ends and a new one begins. decluttering and downsizing my abode, reading more, swapping more postcards, less screen time on social media, losing weight, eating more healthy, and creating beauty every where I walk. There is so much I can do to make the world a better place. It is all in the details ... it is the small things that matter the most. Kindness - respect for others - monitoring our speech - and so much more.
I can honestly say, now that I have received over 200 postcards to date, that I don't really have a favorite. When I receive a postcard, I read the writer's sentiments first, and I look at the postage stamps. I love beautiful stamps.
Send me the most beautiful - unique - unusual - fun - postcard that YOU like, not necessary what I like. I want my postcards to be as eclectic as my menagerie of friends.
The link above will direct you to every single postcard I have sent and received via Postcrossing and Swap-Bot. Confused about what send me? Send me a theme that is NOT already in my collection. Yep ...
---
I am 63 years of age with a joie de vivre. I embrace the world best through knowledge and communication. There is nothing I like more than taking in copious volumes of information from many disciplines. I love to laugh more than anything. Respect - diplomacy - kindness - love - honesty - all of these are very important attributes to possess.
I have a deep appreciation for aesthetics and the finer things in life, the arts, theatre, classical literature, and fine dining. I would also enjoy eating at a roadside diner on Route 66 or a hole in the wall if the people are fun. I'll take good vibes over ambience any day. It's all about good vibes for me. From the Ritz Carlton to the Beverly Hillbillies - they all appeal to me in equal measure. I love me some hillbillies and I love Jeff Foxworthy! He cracks me up on a whole nother level.
Among the many things I love:
Ballet. Chocolate Candy. Clarinet. Classical Music
Crystals. Stickers
Fine Dining
Fine Arts. Frasier. Gymnastics. Indian Food. Jigsaw Puzzles. Lindt Lindor Truffles (Milk). Saint Germain. Sushi. Technology. The Violet Flame. Tiramisu Cake from Whole Foods. Travel. Washi Tape