𝔾𝕠𝕠𝕕 𝕥𝕠 𝕓𝕖 𝕓𝕒𝕔𝕜.
I have relocated from my hometown in Chicago and am now making Indiana weirder. They do not seem very appreciative of my efforts, so I will have to try harder. There are no good sushi places in town, either. (•`益´•)
Having a had time heal a lot of things, make major life changes, and welcome a new relationship has me in a way better place and have much more energy to be artistic. I have been doing pen and watercolor most often, along with mixed media and various paper arts. I love to try and come up with the perfect things to delight everyone that gets me in a swap. Art is a gift we share with one another.
My new PO Box is not within walking distance, pick up may be slow. Please be patient as I hope to get all swaps scooped at the same time since it is an hour round trip drive and not a ten minute walk anymore.
My portfolio for website code, UX UI, art stuff at shellielewis.net
Like nature? Print your own free copy of a painted art zine about sharks.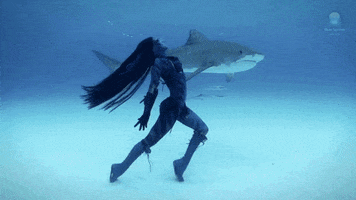 FUN! A kid-friendly free zine you can print on how to make zines, good for school teachers and librarians: How To Zine
◙ The art I like is wildly eclectic. I tend to respond to people's style the most with a preference for fine art and the unique. If you have your own art style, that is my favorite! I want to see the work you create. ◙
LIKES: Favorite for ATCs. I like inchies, twinchies, MOO card handmades, small drawings and paintings. I am trying to finish a book of 4x4 inch chunky book pages with images of people / portraits: I will punch for binding. I do bookbinding. Genres and styles enjoyed for: Portraits and people, self-portraits, cityscapes, architecture, fine art, moths, owls, Basset Hounds, parrots, bats, birds, foxes, wolves, African painted dogs, spooders, bugs, ocean critters, abstract art, Goth & Romantic Goth, Plague Doctors, cosplay, Victorian, Cyberpunk, Halloween, Dreamcore, Dungeons & Dragons, dragons, dinosaurs, sharks, Marvel Cinematic Universe, Star Wars, G1 Transformers, ice hockey, archaeology, Japanese traditional and popular culture, Pop Art, Vaporwave, black and white line art or ink art, book page artworks. I collect and use paper ephemera including antique cigarette and ad cards; current, vintage and antique postcards. Small works on paper are stored in sports pocket pages in albums.
PHOTOGRAPHY: Loose prints, unmounted are preferred. Please no lamination. I collect tintypes, cartes de visite, cabinet cards and Polaroids and other instants.
DISLIKES: No tolerance for intolerance. ♥ Love for all diverse people. ♥ Increase the peace. ♥ My partner is Trans and I am Autistic. ♥ Hate is not a value system.
I am not so much into pastels, very feminine merchandise, or scrapbooking elements like die cuts.
🅻🅸🆂🆃 🅾🅵 🅽🅾
Autism Speaks & puzzle piece logos - The word "gyspy" is a racial slur tied to slavery - J.K. Rowling/Harry Potter too many problems to list them all - Racist Kitsch
Please do not use Sharpie markers for art, they degrade badly: Sharpie markers are not art supplies
All episodes of Over the Garden Wall (2014)
Please Note: I retain all image rights, copyright and intellectual property rights on all creations.