---
Animals
I love animals but don't have any pets at the moment. I like all kinds of animal stuff, specially funny animal postcards (black & white). One of my favourite animals are penquins.
Stickers
I like any kind of stickers but no reward stickers, please.
Wasgij puzzles
Movies
I really enjoy watching movies and I usually like all kinds of movies. My favourite ones are French movies (especially comedies). "Amelie" and "Closet" for example. Other movies I like are "Back To The Future" movies, "Star Wars" and Christmas movies.
TV shows
I love my couch and I watch a lot of TV. Here's some of my favourites. Come Dine With Me (Dave Lamb!!), Harry Hill, BB, Agatha Christie's Poirot and Miss Marple, BBC's Pride and Prejudice and Emma, Keeping Up Appearances, Terry & June, Malcolm In The Middle, Frasier, Friends, Sex and The City. There's so many! But my all time favourite series is Los Serrano. Most of you probably have never heard of it...unless you are from Spain or Finland. :)
The Office
I must give The Office a seperate space as that's how much I love that program! And I'm talking about the original The Office not the american one.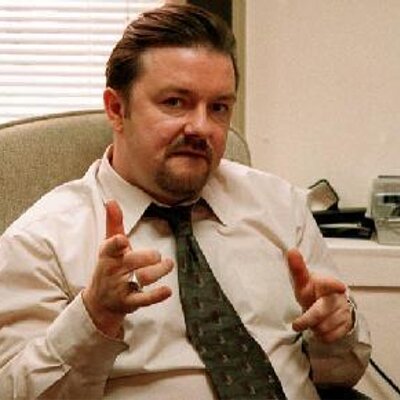 By now you've probably realised that I'm a bit of a couch potato. But I do love some sports too. I do Clubbercise. I would love to continue rollerblading but in UK it's a bit difficult. I used to go to the gym (I wouldn't put it as a like though) but I don't get much time nowadays. My favourite sports to watch on telly are ice hockey and ski jumping. :D
Books
I could spend hours in a book store or library. My favourite books are Harry Potter books. I also like Patricia Cornwell's books about Kay Scarpetta. I like reading biographies and my favourite so far has been Michael J. Fox's.
Cartoons
My all time favourite is Asterix. I can read those over and over and never get bored. :) Newer favourite is Nemi, who has saved me from lot of depression on hard times. :) Other cartoons I like are: Mutts, Calvin & Hobbes, Dilbert (read it and you'll know what my work is like) and Baby Blues to mention few.
Stationary
I have no specific favourite. I prefer writing paper that you can use the both sides of it. I like all kinds of cute animal note books and memo sheets.
I love buying different colour pens and have just bought new pencil cases so I can "accidently" buy loads more pens again. ;)
Colours
Dark Blue, Dark Purple, Black&Red compination
Owls
Cute owl stuff is always welcome. :)
Lip balms
I have many but I am always happy to receive more. No coconut or coffee ones, please.
Bath stuff
I have only lately started having baths. It's not very usual in Finland. We go to sauna. I would like to receive bath bombs and other bath stuff.